I was very happy with my
first carrier vessel
. I wanted to add another slightly smaller vessel of similar style. It followed the same star ship design concepts as the first using the same construction elements as before -- armoured outer belt with weapons, inside surface has the vulnerable openings for deploying fighter craft, with a bastion/tower command section inside. I thought I'd change it up a little so I put the bastion towards the back of the doughnut. I had a few sketches and I knew where to begin. After some initial CAD work, this is what I ended up with. rather than being a horseshoe, this one looked a little more like a canoe.
I added a few details and
3D printed
it. It took about 7 hours to build and I was able to fit 2 of them on the pad. The build went well and most of the detail was retained, but I wasn't happy with the design. The bastion at the back didn't work as well as I thought it might. You can see the result below with some paint slapped on.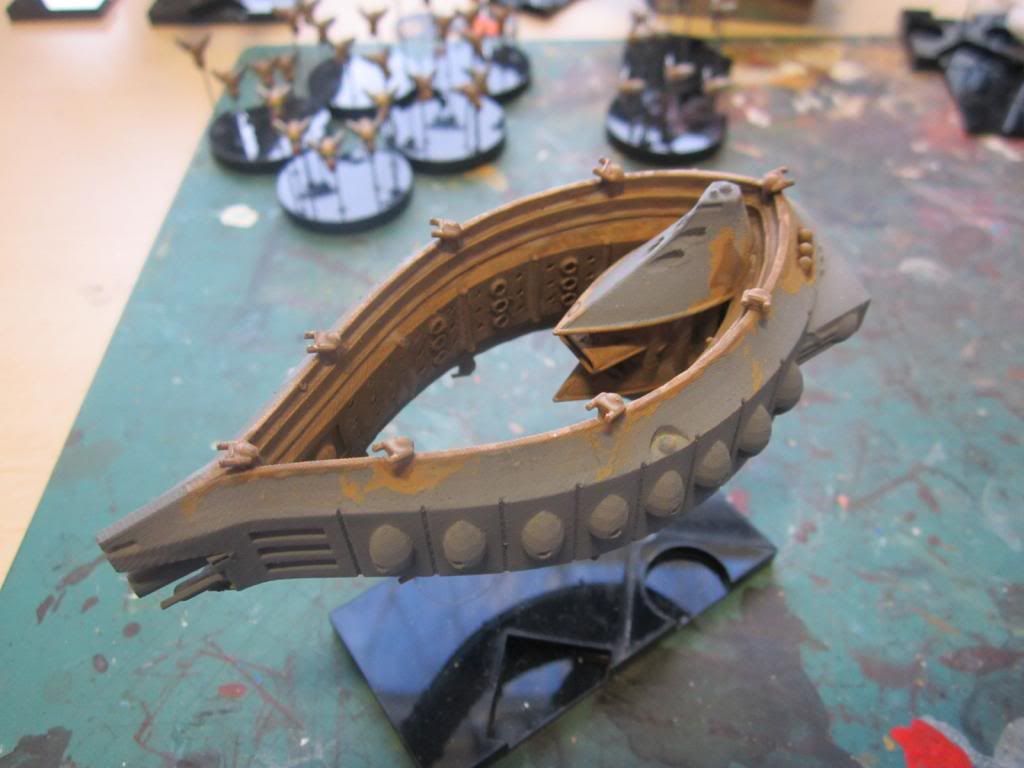 I was unhappy with it and I wanted to make some changes. Back to the drawing screen!
One of the big advantages of 3D CAD software over hand-sculpting is making changes. Just like altering a paragraph in a word processor, you are able to go back to the original file and add/delete to the work you have already done rather than start all over again. Once you have made changes, you can reprint the file without any more trouble or waste.
Here's the modified rendering. You can see the bastion is separated and moved towards the center of the doughnut.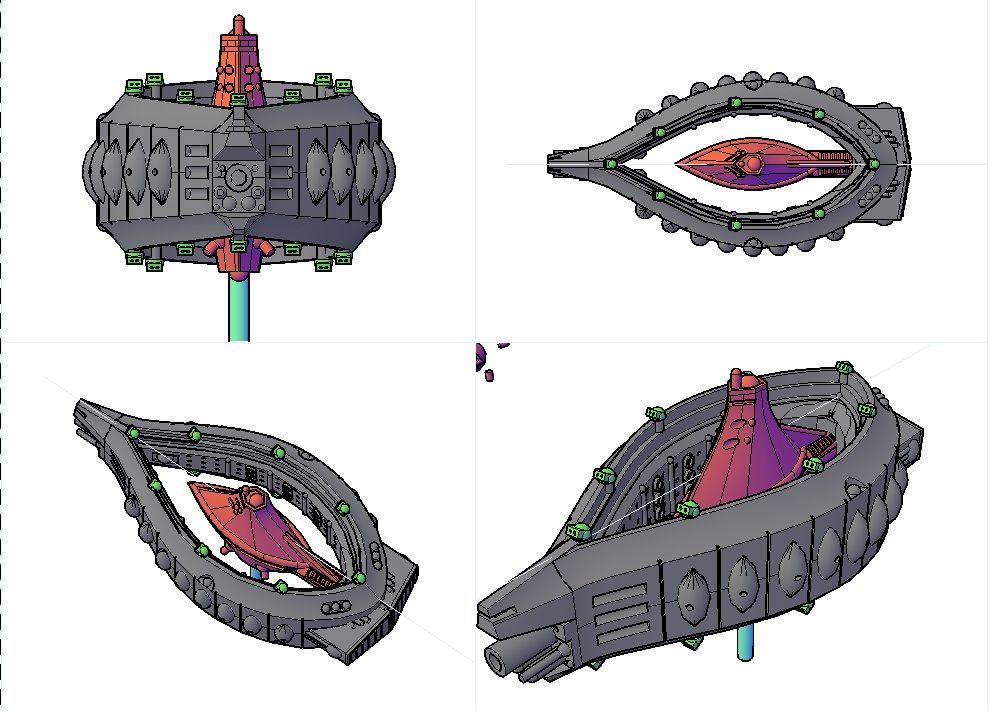 Unfortunately I had already made 2 of them and I didn't want to throw them out. The material is expensive. Instead of reprinting the whole thing, I made a custom part that would fit into an area of the models that I would remove by hand. I'm a model maker after all, so I have the skills and tools.
I printed the new part, cut off the modified area with a jewelers saw, and then glued it together. The joint needed a little body-filler and sanding.
Here are the two finished models: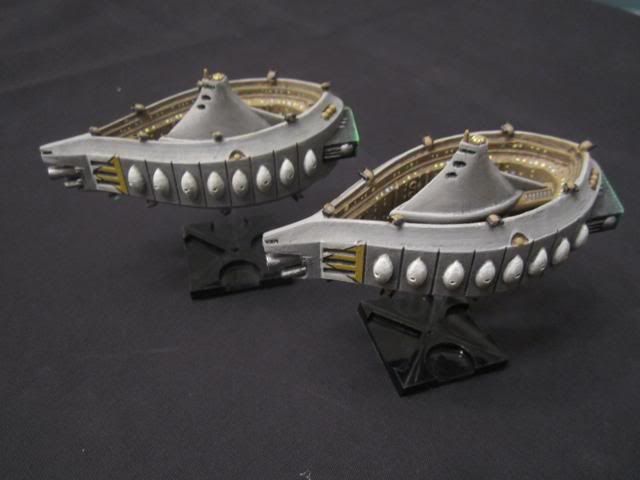 The final design is available for purchase from
shapeways
. It is known as the "Rushi Fleet Carrier" and is a little smaller than the "Rushi Battle Carrier". Take note, the model come in three parts and you'd need to order them all to put it together properly. This will permit customization at a later date -- perhaps an alternate bastion for a command ship or special-purpose vessel.